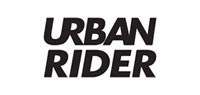 Another fantastic invitation from Urban Rider to create another video with their unique Winter Chill evening in Greenwich Market. Collaborating with with Belstaff, Royal Enfield, DEUS and Hedon.
A simple brief of "Capture everything". A fast paced evening with huge amounts on offer, both for the people attending and us recording. Spoilt for choice with the footage we were able to have some real fun with the final edit.
Shared across all the brands social channels, in particular on Royal Enfields we're it has generated over 40,000 views.