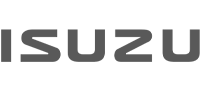 We were approached by BMR DIRT, an off road centre in Hertfordshire in conjunction with manufacturer Isuzu.
Their brief was to create a slick, action packed video to showcase the Isuzu D-Max in action at this soon to be opened off road centre, to display some of the hugely challenging and technical sections of the courses.
With the use of drones, video gimbals and action cams we shot this 4k video in less than a day.
To compliment the video we also undertook a photoshoot of the vehicle throughout the day which included static shots alongside action shots for use on a multitude of platforms.