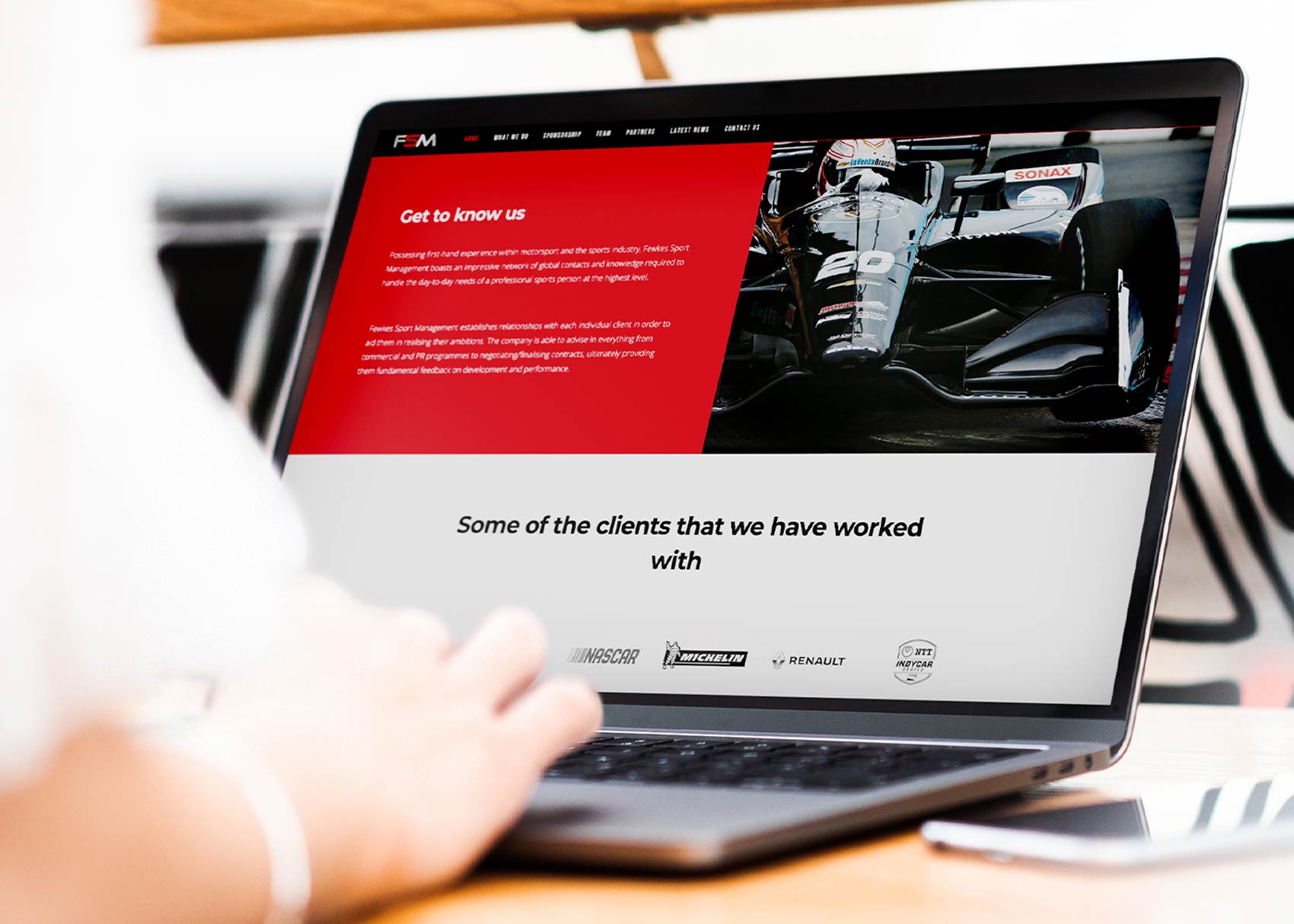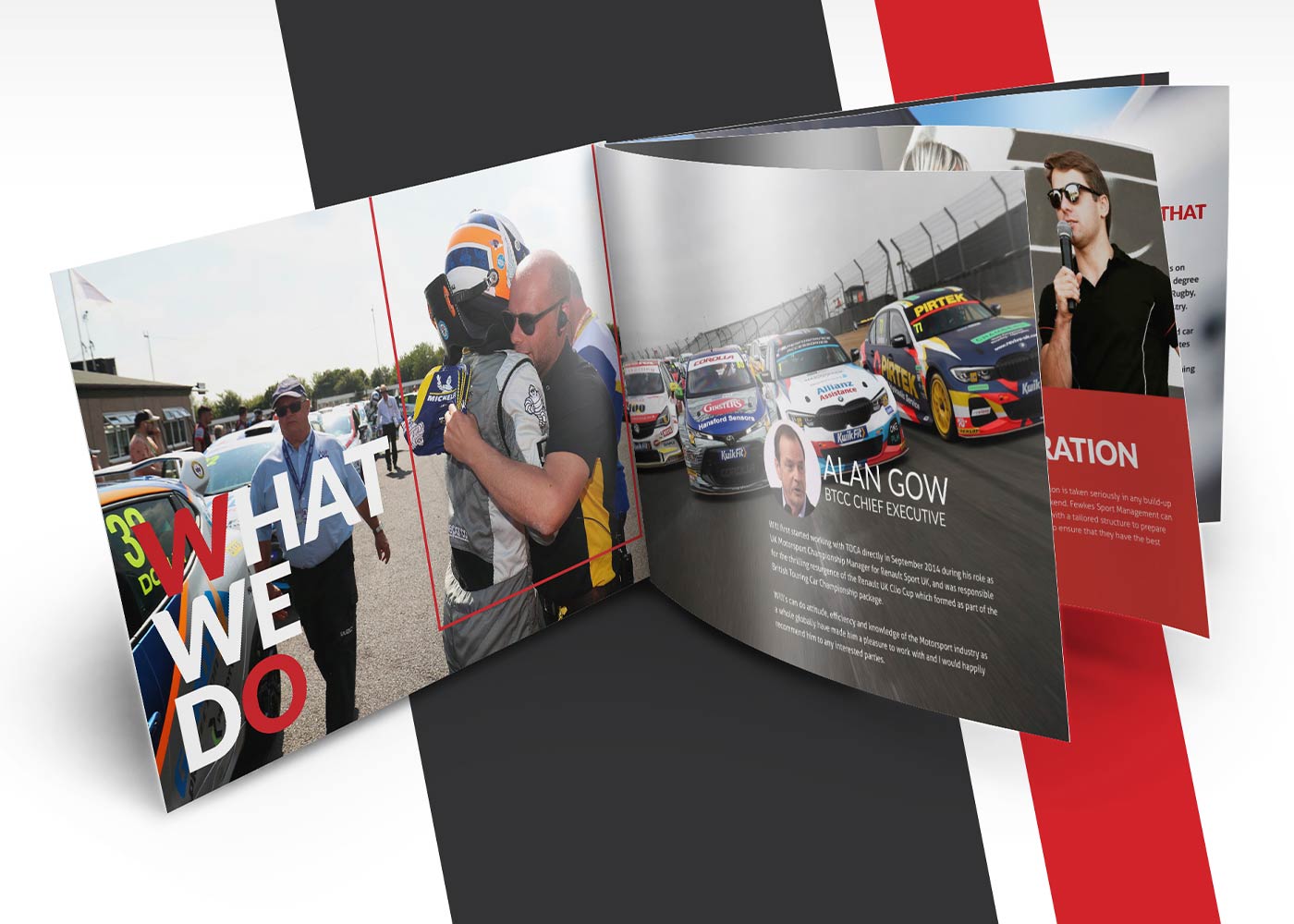 Fewkes Sport Management engaged with us to help create their brand, starting at the very beginning.
Our relationship goes back a number of years to when we were involved in the Renault Clio Cup, Fewkes Sport Management is headed up by former Renault UK Motorsport manager Will Fewkes.
We created logo concepts, website, multiple brochures for a variety of sectors and pitches in addition to other assets. Working with Will and their managed drivers including Lemans, Indycar and British F3 winners, we create digital brand assets, websites which enables them to attract sponsors onboard and engage with their fans.
"To say that Ben Wood and Mojo Media have played a pivotal role in the creation of Fewkes Sport Management is understatement.
Having established a relationship with Ben whilst working in my former role as a Director of Renault UK's motorsport activity, Ben was instructed to create an identity for FSM and achieved this to a high standard.
Mojo Media continuously work on our brand development, website, pitches and all marketing aspects for our athletes in championships stemming from British F3, to the 24 Hours of Le Mans and IndyCar.
I have no hesitation in recommending Mojo Media and their services offered."